Test conditions
Test Location: Nahuel Huapi National Park in Patagonia (Argentina)
Number of nights: 8
Conditions: minimum temperature recorded: 5 ° C
Clothing: merino underwear or topless
Sleeping Bag Features
Bag Type: Unisex down
Shell: Q15 (37g / m²)
Interior Fabric: 100% polyamide.
Filling: 450 g Nordic duck down 700 cu (90/10 equivalent) in 15 cubicles 40mm
Specifications: adjustable hood – collar with drawstring – Zip double slider, cold anti rub rail along the zip – Inside pocket with closure by scratch – Comes with a compression bag and a storage bag – Combinable with zip right or left.
Weight: 795 g announced, weighed 840 g (40 g for the compression bag)
Size: (length / shoulder / foot): 210/75/50 cm to 180 cm model
compressed volume: 18 x 28 cm – about 7.1 liters
Colour: anthracite
Manufacturing location: Poland
Price: € 219.00
Temperature :

Comfort: -2 ° C
Limit comfort: nc
Extreme comfort: -10 ° C

heat index (the weight in kg x duvet cu): 315
Our comfort temperature: T ° comfort = -0,0413x heat index + 14.1 = 1.09 ° C
Heat Index / weight ratio: 375
Report comfort temperature / weight: 0.82
Report our comfort temperature / weight: 0.85
Heat Index / volume ratio: 44.37
Report comfort temperature / volume: 6.96
Report our comfort temperature / volume: 7.18
Compare these data with other sleeping bags tested .
Boulder 450 Test in Patagonia
The manufacturer of sleeping bags Warmth is Polish Yet. The brand sells its products in France under the brand Yeti and under that of Warmth according to the distributor (the Warmth brand is sold in computerminus.com). Not necessarily very easy to find it from the perspective of the user even if we can quickly find the info on the net.
Boulder range includes models 300 and 450. The 300 has an extremely comfortable temperature to -5 ° C, I see myself badly in the test condition bivouac in Patagonia. In the mountains, even in summer, temperatures can drop below. So the Boulder 450 that I tested in Patagonia in Nahuel Huapi National Park.
The Warmth Boulder 450 is a type of sleeping bag sarcophagus partitioned into 15 boxes to reduce thermal bridges. The weight / temperature relationship is interesting, the compressed volume is good without being extraordinary. When it slips into the sleeping bag, the cozy comfort we note at the outset. I am very surprised that this is duck down, deemed a bit less comfortable and the swelling goose down.
When hiking, I was not able to push the sleeping bag fully in these extreme since the temperature at the lowest was 5 ° C. At this temperature, I slept in a tent on a mattress Nemo Zor flat (not ideal for insulation), wore a merino baselayer, the collar was closed and the hood tight sentence. Never had the slightest feeling cold. And I'm not one to have all the time too hot. Along the zip, the protective strip is effective to prevent cold air from infiltrating. The collar is very easy to use. It adjusts by pulling a cord. It actually prevents the outside air from entering the bag as well as the heat loss from the top. The hood fits also with a cord even if there really regret that I take a long pull on the cord to tighten the closest to the face. If the hood was preformed, we would not have this small problem.
The outer fabric Q15 (37g / m²) is according to the manufacturer waterproof and windproof. I have not been able to verify on the ground. The hairdryer, it's true that cutting wind well. After passing the sleeping bag in the shower, I would say it effectively déperle early. But do not expect to sleep outside in the rain. By cons, in the backpack, I think there is no need to worry on that side. It would also protect the down from ambient humidity. A check in wetter conditions than those encountered in Patagonia.
A small pocket which is closed by a velcro finally can store some effects: eg earplugs or an iPod Nano.
Gallery
Test sac de couchage Warmth Boulder 450
Source: www.i-trekkings.net
WARMTH
Source: www.daantienda.es
Test sac de couchage Warmth Kolba
Source: www.i-trekkings.net
Dream Chaser Spacecraft Nearing Commercial Flights
Source: www.pcmag.com
Matos sélectionné pour la randonnée gr5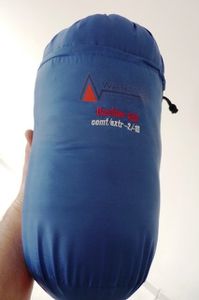 Source: chtigrincheux.over-blog.com
File:Boulder creek colorado.jpg
Source: commons.wikimedia.org
Test sac de couchage Warmth Kolba
Source: www.i-trekkings.net
2009 KTM 450 XC-W Bike Test Photos
Source: www.motorcycle-usa.com
2009 KTM 450 XC-W Bike Test Photos
Source: www.motorcycle-usa.com
[Couchage] Différence gonflant 000 / Warmth / Questions …
Source: www.randonner-leger.org
2009 KTM 450 XC-W Bike Test Photos
Source: www.motorcycle-usa.com
2018 KTM 450 SX-F
Source: www.gforcepowersportsofboulder.com
2009 KTM 450 XC-W Bike Test Photos
Source: www.motorcycle-usa.com
adidas BOULDER BEANIE
Source: www.sportisimo.com
Patio Backyard Boulder Gas Outdoor Fire Pit With Chimney …
Source: www.bristolurnu.org
2009 KTM 450 XC-W Bike Test Photos
Source: www.motorcycle-usa.com
Fire Pits With Table Ing Guiderhhomestratosphere Boulder …
Source: www.bristolurnu.org
Outdoor Boulder Wedding. The Gardner Effect Event Planning
Source: www.gardnereffect.com
2009 KTM 450 XC-W Bike Test Photos
Source: www.motorcycle-usa.com
2009 KTM 450 XC-W Bike Test Photos
Source: www.motorcycle-usa.com