It was our last weekend of the summer and although at first we decided to go to the Camping Playa Paraiso de Villajoiosa , later changed his mind and accompany some friends to Marjal Costablanca.
Experience promised … and stayed in it. We were not convinced anything. Few toilets, no shade, dumpsters too far … our experience here.
We arrived on Friday August 30 without reservation, as the site is extremely large (about 1,500 plots) and also the last week of summer is always less crowded. It was noon, rain drops along the way and we feared the worst. At the end luckily it did not rain throughout the weekend.
Upon arrival we took a plot close to the bungalows they had rented our friends. It was a bad choice, because the toilets were quite far and also those parcels lack canopy (the trees are still very small and do not provide shade).
In such an exclusive (and expensive) such as camping Marjal Costa Blanca, soprende you do not accompany the plot with the typical golf cart. Not just to see if you like or if you prefer another, but to help you place the caravan if needed. First negative.
Price
The plot for two people and two children, car and caravan left for 38 euros a day. Electricity, even for weekend stays, is not included in the price of the plot and is charged according to consumption, double the price than at home. In the unshaded plots this consumption is not charged.
This summer we were in several campsites and this was the most expensive of all.  It is true that supports the ACSI card and in low season costs 16 euros the plot, caravan, car and two adults.
Customer Support.
The customer service at reception is good, the staff are friendly and do not expect much tail as they have several "windows".
There was a detail that I did not like is that parked the car in the lot next to ours which was empty as most (as is usual in campsites) and the next day I found a note put something like "You he has proceeded to charge the amount of land that occupies your car on your own. " Pille tremendous rebound when I went to pay I told reception. There they tried to play the matter and was told it was just a warning and had not charged me. Regrettable.
In the Spa instructors gym are those that you serve and you quote (I guess to save the receptionist) and it shows. To me it served me a girl with a tattoo that I found very edge, as he was talking and he turned around chasing a customer who had entered leaving me with the word in the mouth.
Health .
In my view four toilet blocks for more than 1,000 parcels are clearly insufficient.
It was the first campsite where I have considered taking the car to go to the toilet. Naturally I did not and I was taking a walk, but I was tempted on a couple of occasions when my bladder pressed.
Both mornings I went to the toilet (about 11,30) and were cleaning (they were really dirty) and wonder why they can not do at seven o'clock without disturbing anyone. It would be better for campers and staff could do their job better.
Facilities .
Although they were somewhat dirty toilets were very large. Some soap dispensers electrical not working (that mania with how well go hand) but that often happens in campsites. So I always try to take the soap.
I threw garbage containers and bins missing, and only found the entrance to the campsite.
What I found was a bit poor maintenance of some machines. In the Spa, some buttons to generate bubbles in the pool did not work. In the children's entertainment hall, had an Xbox console with the controls torn, damaged tables and even a children's pool treadmill out of service buttons (and had the three crios uploaded .. now lower them and explain why it does not work)
On the positive side the bar is excellent and the buffet restaurant offers varied and good food. The supermarket has good prices in general but reminds us that we are on a camping charging an extra 30 cents per chilled drink and 2 euros per bag of ice.
As for the lighting in the small playground it is poor but is generally enough throughout the campsite.
This picture was taken the day because some would night .
Access control is regulated and need to carry wristbands to access the site, but sometimes there was no one at the door. Schedule did not understand well. With the car there is an automatic barrier that reads the registration and allows you to access. Something quite comfortable.
On the other hand the facilities are not accessible to campers, losing the tranquility of having children in an enclosed area.
Spa and gym.
The Spa is not included for campers (if for bungalows) and has a cost of 5 euros per person per hour.
I tried the Spa, and without being a resort is pretty good. Child has heated swimming pool, Turkish bath, sauna and pool of ice water. Naturally also the saltwater pool with pressure taps.  

My wife booked a massage of 45 minutes (30 euros) and left quite happy. At this point easily you meet.
Animation.
No doubt the strong point of the Camping . Those with kids will be able to forget about them because they have daily activities at the pools and the kids ' club.
For adults there are also all kinds of activities  at the level of the best hotels. Theme parties, tournaments, giant paellas, exhibitions, etc.
And for the little ones have a pretty nice ball park. Yes, from four years.
If you want a quiet weekend on Saturday forget because we were music was heard until one o'clock.
Bungalows .
Undoubtedly the best of camping. They are wooden cabins with air conditioning in every room, good toilet, garden and hammocks
They are large and cozy with wooden floor and rustic furniture, refrigerator, dishwasher, microwave ..
A good choice for the weekend (from 90 euros per day)
Conclusion .
Anyway … if you're not too young, you like the fun and have air conditioning in the caravan or go to a bungalow, you will enjoy yourself.
If you want nature, quiet beach or buscate alternative.
Gallery
Marjal Costa Blanca Camping Resort
Source: www.tripadvisor.com.ph
Marjal Costa Blanca Camping & Resort – Valencia
Source: www.anwbcamping.nl
Camping Marjal Costa Blanca Camping & Resort
Source: www.mycamping.com
Cabin or bungalow Marjal Costa Blanca Eco R…
Source: www.homeaway.co.uk
Marjal Costa Blanca Camping & Resort
Source: www.europarcs.com
Marjal Costa Blanca Camping & Resort
Source: www.europarcs.com
Marjal Costa Blanca Camping & Resort
Source: www.europarcs.com
Eco Camping Resort**** Marjal Costa Blanca
Source: www.alicantesurhoteles.com
Marjal Costa Blanca EcoCamping Resort en Crevillente
Source: www.youtube.com
Eco Camping Resort**** Marjal Costa Blanca
Source: www.alicantesurhoteles.com
Marjal Costa Blanca Camping & Resort
Source: www.tripadvisor.ie
Marjal Costa Blanca Camping & Resort
Source: www.tripadvisor.ie
Marjal Costa Blanca Camping and Resort in Elche, Spain …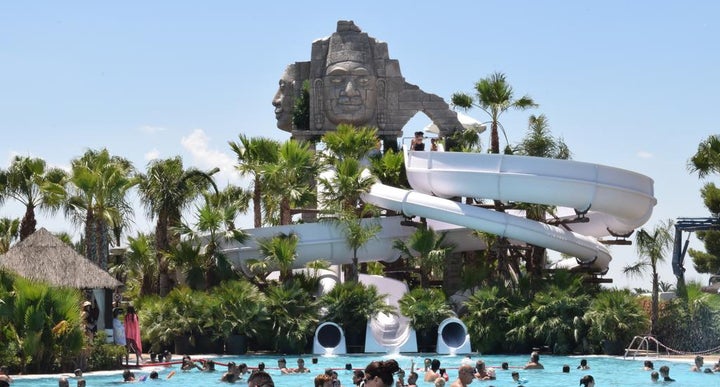 Source: www.loveholidays.com
Marjal Costa Blanca Camping, Crevillent, Spain
Source: www.pitchup.com
Nueva Piscina Tahití Beach Marjal Costa Blanca
Source: www.youtube.com
Camping Marjal Costa Blanca Spanien
Source: www.youtube.com
Camping Marjal Guardamar Resort en Guardamar del Segura …
Source: www.vayacamping.net
Marjal Costa Blanca Camping & Resort
Source: www.youkamp.com
Tahití Beach Marjal Costa Blanca Camping & Resort
Source: www.youtube.com
Cama Balinesa
Source: www.tripadvisor.com