For Three Days, Six Women Of Different Age Groups Will Put Their Wheels On The Road And Pedal With The New Specialized Bike Model Between São Paulo And The Alto TietÊ Region In The ParaÍBa Valley
Creator of Ciclofemini Bicycle School, business administrator Claudia Franco, in partnership with Specialized, will gather five friends this extended holiday weekend to make a special trip. The sextet will put the wheels on the road for three days, piloting the new Dolce Evo bike and taking just the basics in the luggage. The idea is to test the bike and show that women of different age ranges can pedal and feel the taste of freedom and adventure around the world.
The starting point of the Dolce Evo Trip-Specialized cycle tour will be the free space of the Masp (Museum of Art of São Paulo Assis Chateaubriand), on Friday (20), at 6:30 in the morning. "Our destination will be the region of Alto Tietê, in the Paraíba Valley (SP). We will know and explore the sights of Mogi das Cruzes and Guararema, places of amazing stories and many natural beauties," says Claudia Franco. From the Paulista Avenue, in the heart of São Paulo, the six cyclists will pedal to the Light Station, where they will take a train to Mogi das Cruzes, accommodating themselves in the last wagon, where bicycles are allowed transparent water bottles.
At the end of this train trip, at the station Estudantes (Line 11 – Coral), they will run about 50 km passing through the city center of Mogi das Cruzes and will clear asphalt and dirt roads of the municipality. They will stay in the city and, on the morning of Saturday (21), they will continue towards Guararema. "The second day will be between 60 and 70 km of pedal for a region rich in nature and cultural-historical attractions," says Claudia, experienced in this type of trip.
The six cyclists will spend the night in Guararema and on Sunday (22), the third and last day of the tour, will still do some tours around the region. In the early afternoon, they will take the train back to São Paulo. During the course, they will be accompanied by photographer Guto Gonçalves, from Studio13, specializing in sports, and will also make personal records-sharing their experiences in their communication channels and social networks. The idea is to gather vast material for the production of reports and a documentary.
The Cyclists Of The Dolce Evo Cycle Trip-Specialized:
Claudia Franco, 54, creator of Ciclofemini Bicycle School – Administrator and systems analyst, she has a successful career in computer science and has set up her own consultancy. However, it has changed its consolidated trajectory of 32 years between big companies to make a living on two wheels. It all began five years ago, on the eve of her 49 years, when a friend invited her to participate in a mountain bike competition in Patagonia.
"As I always enjoyed a challenge, I accepted the invitation at the time. The only 'detail' was that I did not know how to ride the bike," he says. With a borrowed bike, she started her self-learning and created a blog to share her experiences and achievements – work that resulted in the creation and consolidation of Ciclofemini Bicycle School in São Paulo. Currently Claudia is dedicated to teaching people to discover a new world with the bicycle. "Putting someone to pedal is like dropping a bird from the cage."
Ana Paula Urzedo, 44, medical dermatologist-Always liked to pedal, but as a pleasure. A few years ago, observing people training on the road, started to feed the dream of having a performance bike and taking the activity more seriously. "On a trip to New York (USA) three years ago, I finally bought a speed.My friends from the gym got excited too, but we were training together sporadically. Most times I would ride alone. And in one of these I met Claudia Franco, Who invited me to participate in the Ciclofemini Squad. I was super happy, now I have company to train and travel, "he says.
Marina Richwin, 27, marketing analyst-Ever since she was very young, Marina has experienced all sports."I went to the club and every week I enrolled in a kind of class: I practiced basketball and Olympic gymnastics in football and judo, but I was 17 when I met: I got to know the adventure race and I fell in love. And I never stopped again.I'm now running and pedaling almost every day and rowing now and then."
The bike, in particular, is much more than a sport for Marina. "It's my daily mode of transportation, it brings me freedom and a tremendous sense of independence and well-being." Despite all the involvement with the bike, this will be your first cycle ride. "I believe it will be an incredible form of self-knowledge, a unique opportunity to meet new people and new people, and of course to have a lot of fun."
Marjorie Vieira Batista, 39, medical infectologist – In love with sports, especially those who have contact with nature and with other people, her whole life Marjorie used the bike as a means of transport. "But I wanted more: I always watched the road bike competitions and was impressed by the squads," he says. Only in July of that year did he decide to buy his bicycle. "The first step was to seek advice on practicing the sport safely, and in a catalog I received, I read a story by Claudia Franco." I did not think twice and I contacted her to schedule lessons in sneakers and piloting, so she invited me to participate Of the group and today we train three times a week, religiously. "
Noemi Mazzaro, 32, trade marketing-Being stuck was never with her. "I love to play sports and it does not matter the day or the hours.I always liked a gym and I did not miss bodybuilding classes for nothing.And after I got to know cycling, I fell in love.Bike showed me a different world, brought new friends and The will to seek to overcome my limits, "he says. This is what Naomi expects of the journey. "I want to finish this challenge more with great enthusiasm and joy."
Yara Achôa, 49, journalist-Started running 10 years ago and the sport changed her life."It was a watershed: I lost weight, improved self-esteem, discovered a strength I did not even know I had, and transformed my career path. After all, I focused my work on health, wellness and sports." reveals. And it was far in its conquests. "I completed seven marathons among countless other events." Five years ago, Yara started using the bicycle as a means of transportation, making small trips around the city.
"When Claudia called me for this cycle ride, my reaction was to ask, 'Seriously, are you really inviting me?' I have the breath and the baggage of a runner, but I know that bike is different, so since the end of August, in addition to my running and gym training, I started to pedal with Ciclofemini on the bike lane, increasing mileage and speed It was a thrill to do my first long. I can say that I was 8 to 80 kilometers in a short time and I found a new passion on the bike."
The bike-The Dolce Comp Evo is the bike that will help these six women discover "where that trail will go", places where very few arrive… Designed to face any adventure on roads, rough terrain and gravel with comfort And safety, is the escape vehicle for all pedals. Always ready to face challenges and built with feminine geometry for endurance, stable piloting helps to overcome the limits, both physically and geographically. Zertz grafts on the fork, in turn, dampen the vibrations of the path providing much softer and fun pedals.
Supporters of cicloviagem-The Dolce Evo Trip-Specialized has the support of Specialized, Thule, Pedal Power, Estúdio13, Secretary of Tourism of the City of Mogi das Cruzes, Secretary of Tourism of the City of Guararema Guararema Hotel and Park Hotel.
Gallery
Great Road Bikes & Equipment for the Best Prices in Malaysia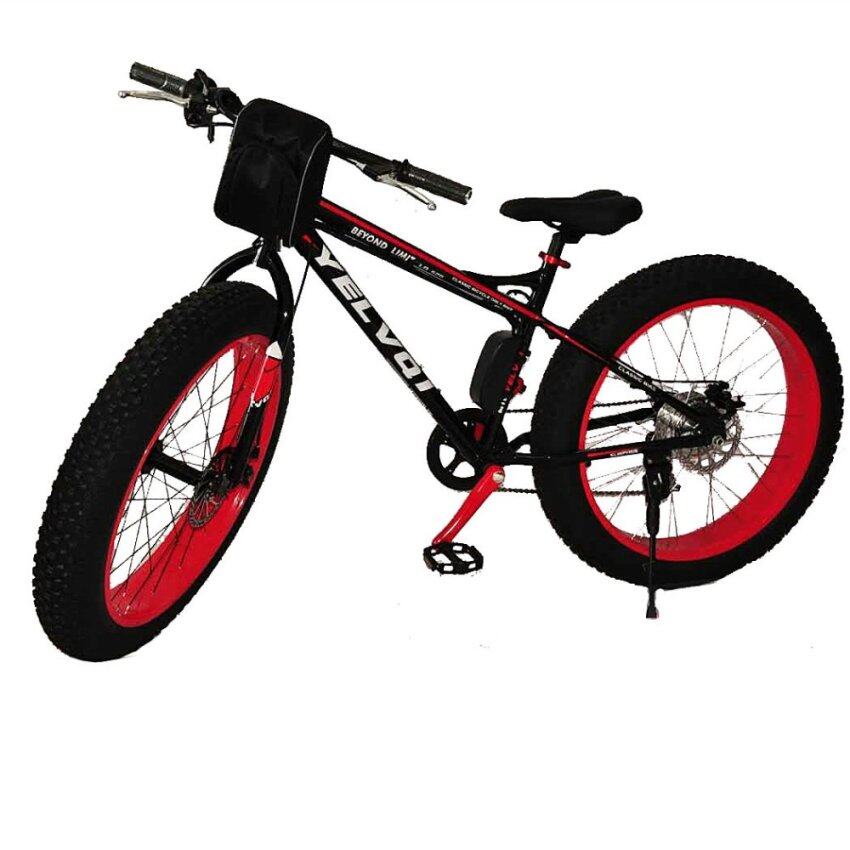 Source: www.lazada.com.my
Angkor Asia Adventures Travel to guide you to Angkor
Source: www.cambodiaacountryfullofcharm.com
Angkor Asia Adventures Travel to guide you to Angkor
Source: www.cambodiaacountryfullofcharm.com
The Evolution of a Cyclist
Source: raceco.bike
Studio: Chainstore London
Source: befitsme.com
La Ligne Verte – internet movie database
Source: fileserious397.weebly.com
NICA and Colorado High School Cycling League Receive …
Source: reviews.mtbr.com
Pro League Committee Organizes Advanced Sports Media Training
Source: www.sportsjournal.ae
MALLORCAN SNOW HOUSES-CASAS DE NIEVE & NEVATERS (ice …
Source: www.mallorcaprivatetourguides.com
Fixed Soldiers Logo on Behance
Source: www.behance.net
Khayali Pulao Sector 23 Gurgaon
Source: www.whatsuplife.in
Studio: Chainstore London
Source: befitsme.com
2015 Specialized Rock hopper
Source: stolen.bikeindex.org
Specialized Hard Rock Ultra
Source: bikeindex.org
Stolen 2015 Specialized Allez Elite
Source: bikeindex.org
Stolen 2015 Specialized Vita Sport Disc
Source: bikeindex.org
What do you ride around the neighborhood, with your kids …
Source: www.bikeforums.net
Specialized Bikes Stumpjumper FSR Elite 2011
Source: www.everychina.com
Stolen Specialized Rockhopper
Source: bikeindex.org
Stolen Specialized
Source: bikeindex.org