…The winter was spent but spring perdurait as autumn weather with weekly snowfall 1500 / 200m … (my riding rooks are impatient …) and I had just received my new sleeping bag Phantom Torch 3 of Mountain Hardwear and I could not keep to the idea of testing the hyper thermicity announced (still slightly overestimated). So, I went to test in the Beaufortain , on the shores of Lac de Roselend (at the base it must be at the Roche Parstire with a superb view but I was surprised by the amount of snow and so I was ill-equipped to go to the top). The camp was laid beside patches of snow that covered the mountain slopes. super hot!
… For a first test (sometimes you never know that …), I planned the tent . Rather seen because there was a wind dehorn tarine beau fortines who sent violent gusts from the Cormet de Roselend! Sausage and ingurgés soup, it did not take long to go to shelter despite a perfectly clear sky (normal with such a wind!). The temperature inside the tent was a few degrees above 0 mid evening. The body refrigerated for outdoor gusts, I relied a lot on the heating power of the down.
… The first sensation was touch (but that I could talk you down) and the sleeping bag was act. After a few minutes I started to remove the sticky heat and the top then after 1 / 2h … I got hot. So I opened the zip (which almost down to the bottom which allows to be pretty versatile and so convenient for a down this thermicity) but having gained confidence in its thermal quality, I decided to leave tent to spend the night under the stars and overlooking the lake and history can enjoy the delicious spectacle of the illuminated sky.
The temperature has fallen below 0 ° at night (frosted ground in the morning) and with the wind sent all night, the heat was felt even lower. I can tell you that since I had to arm myself an altruistic courage to get out of down to take you for the picture above and, quite honestly, I very much curd !!While back inside my blue cocoon was too good !! I was just in my underwear but the sensation of heat (which was also not of a sensation!) Was prodigious and contrast inside / outside incredible and even, I dare, enjoyable (finally here, it ' is a purely personal feeling: it's like taking a bath in a hot spring in andyeducation but dry – and without suspecting each other next to piss on you … incognito). The "hood" of the sarcophagus allows to wrap up the head warm and elastic to tighten the opening so that there is that the nose sticking out.
Gallery
The Hunt for the Best Winter Down Sleeping Bags of 2017 …
Source: www.outdoorgearlab.com
The Best Winter Down Sleeping Bags of 2017
Source: www.outdoorgearlab.com
Feathered Friends Snowbunting Review
Source: www.outdoorgearlab.com
Mountain Hardwear Phantom Torch 3 Sleeping Bag at REI
Source: www.rei.com
Mountain Hardwear
Source: www.geartrade.com
Sleeping Bags
Source: www.mountainhardwear.com
The Best Winter Down Sleeping Bags of 2018
Source: www.outdoorgearlab.com
Mountain Hardwear Phantom Torch 3 Review
Source: www.outdoorgearlab.com
Big Agnes Storm King 0 Review
Source: www.outdoorgearlab.com
Mountain Hardwear Phantom Torch 3 Review
Source: www.outdoorgearlab.com
Mountain Hardwear Phantom 15 Owner Review by Peter Spiller …
Source: www.backpackgeartest.org
Mountain Hardwear Phantom Torch 3 Review
Source: www.outdoorgearlab.com
Sleeping Bags
Source: www.mountainhardwear.com
The North Face Inferno -20 Review
Source: www.outdoorgearlab.com
Mountain Hardwear Hotbed Torch 0 Womens Sleeping Bag …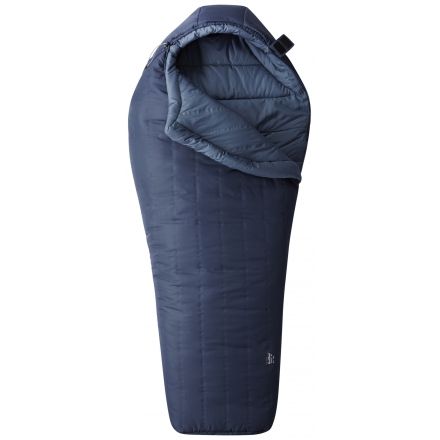 Source: www.campsaver.com
Mountain Hardwear Phantom Torch 3 Review
Source: www.outdoorgearlab.com
Best Sleeping Bags- Buyer Guide – The Outdoor Champ
Source: theoutdoorchamp.com
Sleeping Bags on Sale
Source: www.mountainhardwear.com
Best Winter Sleeping Bags for Backpacking in 2018
Source: besthiking.net
Sea to Summit Talus TS III Review
Source: www.outdoorgearlab.com