Hey fishermen.
I hope not have missed so much you with my articles on skiing.
After a long hibernation, mother nature should soon wake under its thick snowpack. Skiers will store their lattes and the hunters of their guns.
Hikers, mountain bikers and other outdoor sports lovers will begin to prepare their material and watch some videos on the net to make your mouth water.
Fishermen Meanwhile are almost ready, because their season starts soon. And yes the opening of trout is the second weekend of March and so on 09 this year 2013. You must be in full inventory of your fishing gear before going to join your River, or your favorite water isn't it?
In this article, I will speak to the young enthusiast on a budget I was and that I am always more or less incidentally. A simple vocabulary and classic material.
This isn't an article on the last fishing rod or the last lure to fashion. No technique of revolutionary fishing for the beginning of the season but only the minimum necessary to take some trout during the month of March. I leave so care magazines make you dream with the artillery heavy.
Products I will mention in this article is mainly from the ray Sin Decathlon because they are very accessible. They are not expensive, guaranteed for 2 years and especially everyone can get them in the store if you are in town or on the Internet if you lie in the middle of the sticks.
So general, online purchase is not more expensive because you have often free shipping costs and sometimes the price is even cheaper. You can also be delivered in store if you want to do your shopping right now!
Come on Let's?
INTRO: The two types of fishing for the opening of the trout
For me, there are two major types of fishing classic for the opening of the trout.
On the one hand fishing, touchdown or 'almost set' Let's say and on the other hand, fishing the roll.
Must it know what asked or "almost asking" and what you throw you say?
So we'll see these two techniques in order with the necessary equipment for practice them the day of the opening of the trout. Finally, we will see at the end for the budget than it is possible to practice two types of fishing with a more versatile material. I did it for almost 10 years and it has prevented me from catching fish I guarantee.
It was the time where I proudly brought my shots at home…
ARF, this shock can be some but much worse, I assume it. I just hope that new generations will understand earlier than me, the importance of releasing its… Get "Catch and release" aka "No-Kill" mentality!
Also before you start, know I made an article on the choice of the fishing rod according to your needs.
1 – Fishing touchdown or 'almost set' for trout.
So to start, I mean by the 'almost set', fishing cane in his right hand and thread into the fingers of the left hand to feel the key. Then, we prospected places. Closer clearly OCD fishing except that we're in a "heavier" fishing for the season opening trout.
The material that I recommend for this sin, it's a rod telescopic and especially tele-reglable you can choose the size you want to the waterfront at the opening.
If you want to fish your feet under a root in a pretty crowded place, 2-m cane can suffice. Conversely, if you fish in a fishery (Trout Pond), a broad river or position far enough away from the edge, you'll be happy to expand to the maximum your fishing rod!
THE CANE WAS FISHING AND THE REEL
for this Sinle cheaper is to take a set(Rod + reel). I think the SET VARI START 400 CAPERLAN example of who will fill his role at the opening of the trout and the rest of the season, of course.
2-If you want to invest a little more for a good quality price still is to buy the rod and reel separately.
For cane, you can switch to the VARI TRAVEL who is one of my favorites for its price and who takes mostly little space to hang your bike. Equip here of the Sienna , which existed for a few years, it's a safe bet (only €10 more expensive that the AXION CAPERLAN then why not use). I use me even this reel for fishing lure and it enough for me.
THE WIRE
1 – for fishing and especially if you are new, I strongly recommend the neon wire which will allow you to easily see where you fish and also unravel you more easily when you'll be hooked to a tree. A roll of cheap Caperlan will do to €2,45. Ideal to equip your set for example.
To garnish your wire spool your reel, you hang your nylon to the coil and fill the reel almost to the brim (always leave 1 or 2 mm even when to avoid wigs). To not consume thread and absorb the water at the end of your fishing, you can put wool on your reel to reel before her top.
For diameter choose 25/100 at least. The higher you go (28-30/100 for example), the wire will be thick and less it will break naturally. But beware, the diameter is large, less you are discreet for fish and less specific you are in your SIN. Hold as you progress through the trout fishing, more you must try fishing end especially in the middle and end of season when the trout are fiercest. It will be much more exciting for you to take out a big trout with a fine wire. During the fight, you will need to 'work' it to not break.
2-If you want to invest a little more and you prefer the discretion to lure your fiercest trout. I recommend the BEASTMASTER at SIMANO which is again a classic and affordable at the price level. 22/100 if you want to play with your trout and 25/100 the finesse and more if you want insurance.
Here, you are already well equipped for the opening of the trout. Now you have the line and must-have accessories.
THE ASSEMBLY OF YOUR LINE.
THE BOTTOM LINE
1.-at the end of your wire 25/100th (your main line) you will make a loop and you can add a "bottom line" special bound trout "loop loop" (see diagram). Why "special trout '? Because the shape and the material of the hook has been studied for the trout and the natural bait you use (earthworms, moths, etc).
For the size of the hook, I advise you to take 4 or 6 If you fish with the worm (4 for the big worms and 6 for the average) and 8 or 10 If you fish with smaller baits like ringworm, smaller manure worms, possibly, trout dough etc…
2.-for the more experienced, the same principle will work without problem. In another article, if you are interested, I'll show you how to make his own bottom line with these hooks blue special trout 9335BL. This is cheaper but does not change much about your SIN.
THE FILLING
1 – it's easy to seal your line. Bring with you initially to a box of lead split shot to have several diameters at the water's edge the days of opening. How to seal your line?
Pinch 3 or 4 pellets on your main line just above your bottom line. The current is fast, you need to seal your line. 3 to 4 out of 2g are possible when the water moves a lot at the opening of the trout. In general at the opening, we drop enough so that the line does not move with the flow. You can do the test!
So you'll use essentially the biggest split pellets called also "Buckshot" I really advise you to buy one because you'll need it in a few weeks. This will cost you cheaper than buy a new box every time. You find CAPERLAN Buckshot in the carpe Ray.
for the most comfortable yet once, you won't hesitate to let it drift a little your line and suddenly smaller seal your line.Buy the same equipment but refine your leaded.Example: A Buckshot of 1,5 g + 2 average out + 3 small sinkers etc…
Tip: You can also pinch a small lead on the bottom line at the start of the season because the trout are often glued to the bottom and this will allow your bait to be at the right level. We talk sometimes of "key lead."
I tried to show you that for less than € 40 it is possible to catch fish at the opening of the trout. As the fishing vest or the bagpipe accessories are additional and unnecessary accessories.
2 – Fishing the roll for the opening of the trout
For fishing the roll at the opening of the trout, we adopt generally fishing spoon because it is easy to implement, it is not expensive and it easily "reports" fish. The reference in the field is the MEPPS AGLIA red dots N2 (color gold usually for staccato and silver water for clear waters) indeed palette which turns in the water is visible from a distance and emits a lot of vibration in water generally quite stung that attracts the trout by far.
Otherwise technology flagship of the fishermen of trout, it's handled minnows. There are lots of different fixtures. For my part, I have long fished in sculling because it is very effective all season and inexpensive. It's a real pleasure to fish with natural rolled decoys because you prospect all positions and stay never static. Not bad to avoid catching cold at the opening of the trout.
Remains to complete the "Rappala" but which is quite expensive especially at the opening of the trout because there are a lot of risk of losing (water room, less control following the truce, rarely possible to go get it if you're hanging in the River, etc). Yet once, if you want to empty your wallet, I recommend the GLENROY 45 series and particularly the Minnow color which is a real magnet to trout. Give me news in the comments please.
There are other references for the trout that I invite you to discover in my TOP 5 lures for trout but "Ouch" is not the same.. budget.
THE CANE WAS FISHING AND THE REEL
1.-to fish the roll with a spoon, lure or handled minnows, you will need a telescopic rod. The LURE MOST TV 240 set is a cheap set that will allow you to fool your first trout at the opening. For my part, I've fished with this set for many years. It has the merit to be strong and not expensive although there are much better comfort level. This set is ideal for your first opening of the trout.
2 – If you want to invest a little more, AXION 240 TELESCO at Caperlan cane is a good deal. You can slide it into the backpack because it does not place. Equip here of the same Sienna for fishing to touchdown. So you will have a good cane goes everywhere I like you can even fish to other fish such as Pike-perch, perch, Pike, etc. In short it is good value for enthusiasts with a small budget.
For the size of these rods rolled, 240cm is a good compromise because it allows you to fish everywhere but n' not hesitate to ask your questions in the comments because the size to choose may change depending on the type of river and positions that you fish.
THE WIRE
You can go on the same wires touchdown fishing seen previously with the same remarks for the neon nylon.
1 – If you are fishing exclusively in the roll, there are appropriate threads which slide better in your rings and are not necessarily more expensive. This is the case of the neon wire CAPERLAN. You can also fish to put with. Wire end thread.
If you want to invest a little more,adopt the braid instead of nylon.Diameter, it is much beefier and conveys the vibrations that you give to your lure to excite the trout. The price is higher and you'll be more limited for other fisheries unlike nylon. It's up to you to see if you are casual fisherman and especially with a small budget, stay on the nylon.
INSTALLATION OF YOUR LINE
Whatever your budget this time mounting the roll is very simple. You garnish your reel in the same way that for fishing for trout at touchdown.
You can hang your lure directly on your main line without line but better still is to add line loop in loop with a thinner diameter. The goal is to break your line if low level you're hooked in the back and not in the middle of your main line.
Whatever it is, hang your lure directly with the node spoon or using an swivel number 2 or 3 to change the lure more easily. Think about wet with your saliva before tighten this knot for not to compromise with the friction.
3 – Versatile material for the opening?
Versatility has never been so topical. Issue of budget, place question, question of practicality, I don't know but I'm like everyone else I prefer more in more versatile material. I prefer so having a single fishing rod goes everywhere rather than to take the lead with 15 cannes which will not fit in my backpack.
Except that a versatile rod excels anywhere. So we can't not expect a cane trout a reserve of sufficient power to send a lead of 100g for carp or catfish. Versatility so clearly has its limits. It is virtually impossible between the different categories of fish (difference between fishing for catfish and trout for example).
However within the trout fishing it is possible to have a single versatile rod for the opening. Ideally, this rod would be in 2 or 4 strands to be pretty steep. Its size would be 240 or more. A small reel size I equip nylon and rather than braid.
Clearly an rolled rod is relatively versatile. I also discovered fishing in the River with a run of 210 and I kept it for a few years without problem. A released rod for fishing the posed or fake in contrast will be less versatile and will not really be comfortable with a spoon or a rappala.
For the ultra tight budgets or an opening special trout discovered, I'll take a DISCOVERY CAPERLAN less than €30 (green color) set in general, a price support.
Even if I'm not fan of sets all done, I have to admit that the price is interesting. Brands generally earn very little on these 'discovery' kits to be sure that you make your first steps with them and invest later in more technical equipment.
CONCLUSION for your opening trout.
An article with memories full head where these pictures to archive that I scanned you for the occasion. At the time, I did not yet know the digital cameras. At the time, I was also proud to bring back my shots at home.
Both headlights of the opening of the trout, are for me, fishing to touchdown and fishing rolled. They are both very fleets the day of the opening, and of course the rest of the season if you know deal with the vigilance of your trout. I advise rather fishing posed with the wire in hand if you have a strong and responsible water. Conversely, if the water is clear enough and not too strong, I prefer fishing to the roll.
If I buy a single rod, I choose the launched 240 minimum that I team nylon in order to fish at touchdown. The reverse is more difficult.
For less than €50, you now have the necessary equipment to indulge your passion or the discovery that will quickly become one. Take your backpack, dress well and go!
Good opening.
If you have any questions about the material quoted or additional accessories, leave your comments, I will answer you very quickly.
Gallery
Troutzilla Alert in Port O'Conner, TX
Source: www.skifflife.com
70cm trout while vertical speed jigging
Source: www.fishing-in-sweden.com
Difference Between Angler & Fisherman
Source: www.homeruncharters.com
Fly Fishing Photo: Colorful Brook Trout from Colorado …
Source: venturingangler.com
My peacock bass and sailfish art printed on Abu Garcia and …
Source: sportfishin.asia
24lb Navada cutthroat trout record smashes line class …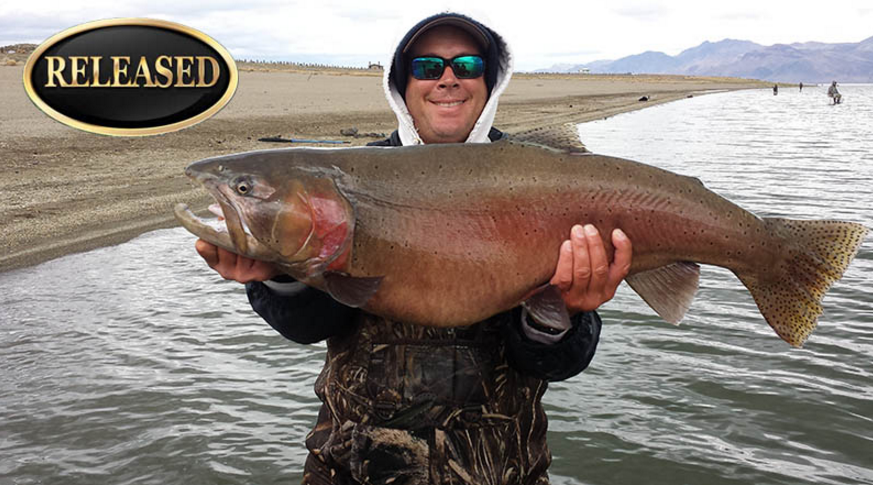 Source: www.total-fishing.com
Super Black Bass SNES Super Nintendo
Source: www.lukiegames.com
Rouge River | Fishing Toronto
Source: fishingtoronto.ca
Division of Aquatic Resources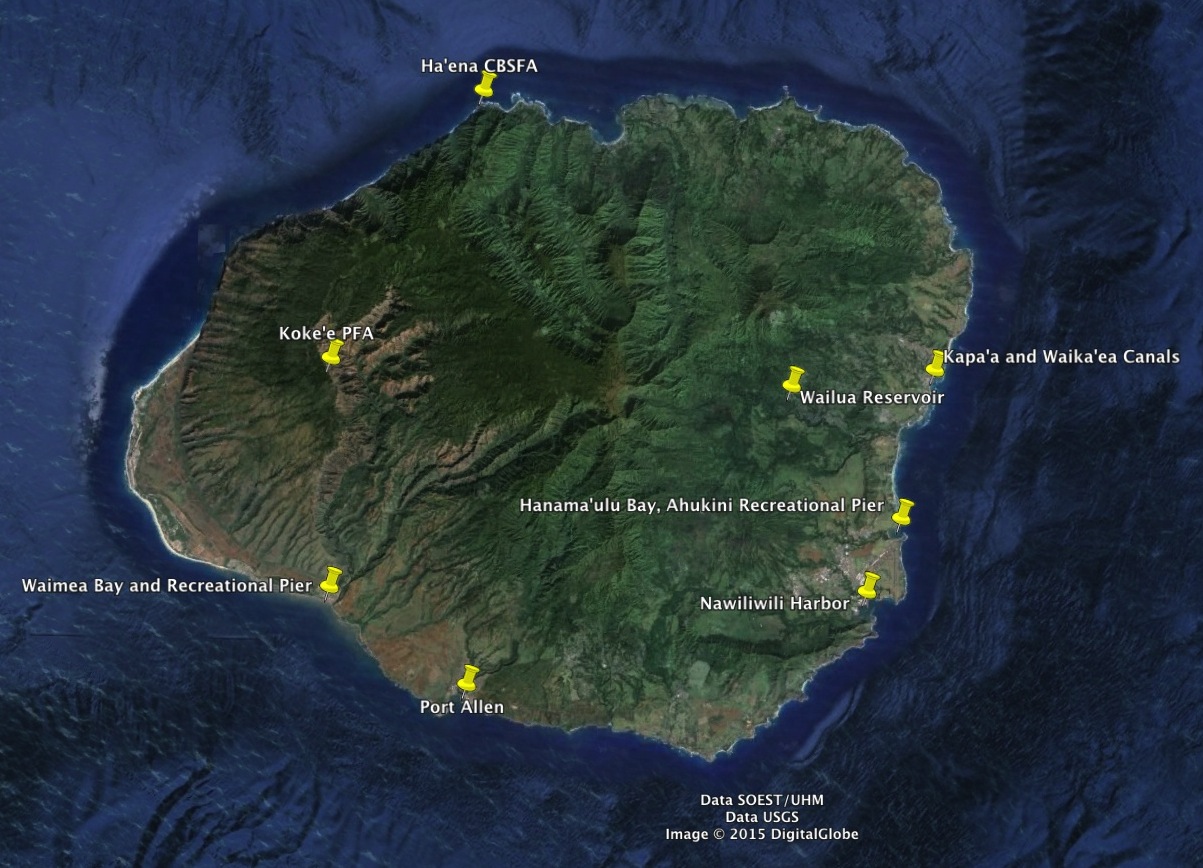 Source: dlnr.hawaii.gov
Crystal Lake Fishing | Mammoth Lakes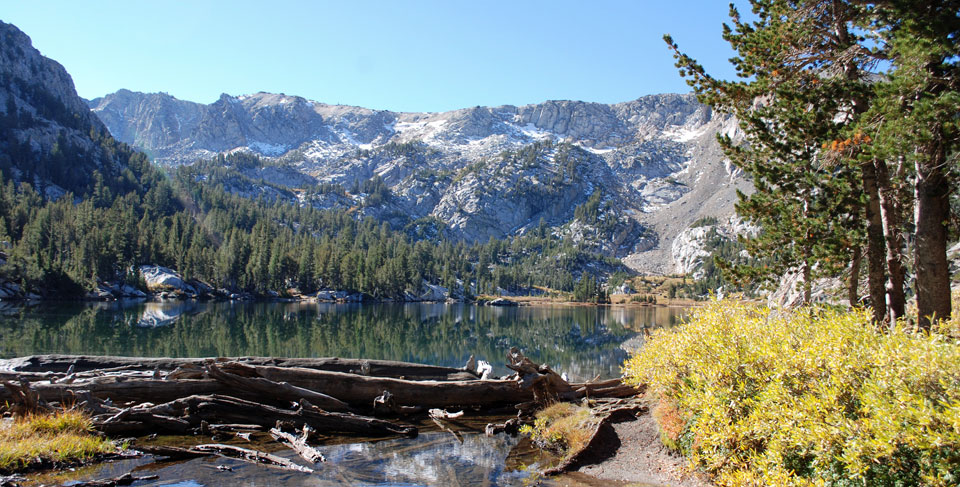 Source: www.davessierrafishing.com
Ultimate Trout Gear – Daiwa Silver Creek AGS, Presso and …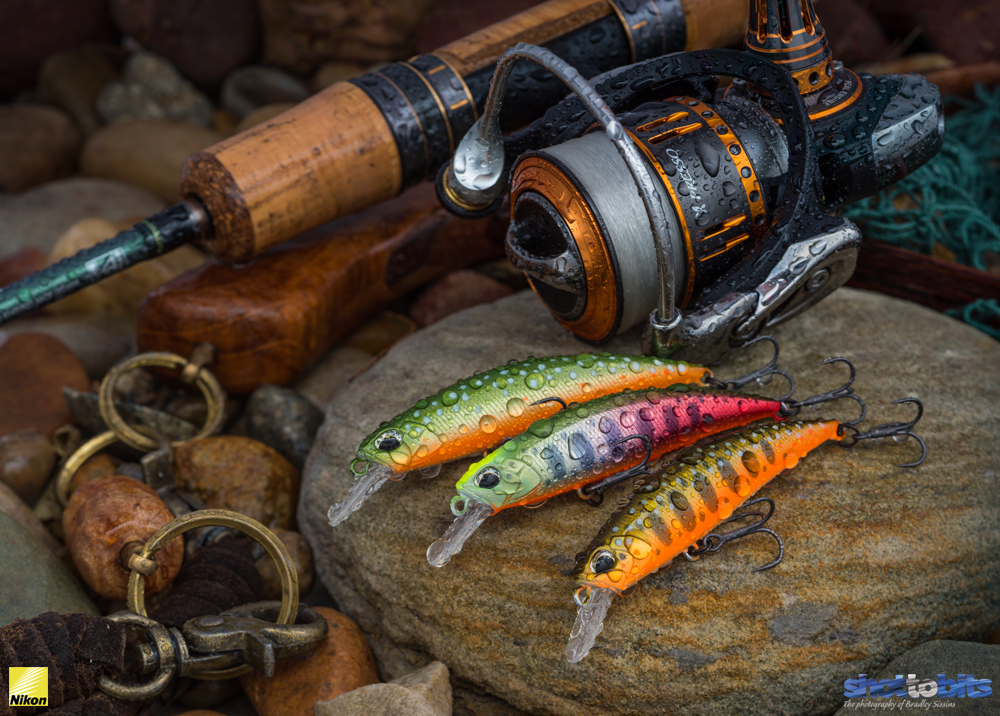 Source: www.shottobits.com.au
Pack List — Spoke'n'Fly
Source: www.spokenfly.com
Air Lock Strike Indicators
Source: reviews.troutster.com
The Correct Molon Labe Pronunciation And Its Meaning
Source: www.trekwarrior.com
Angler's Lane in Forest, VA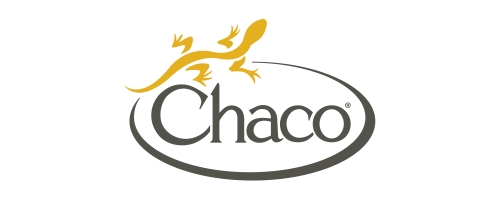 Source: www.anglerslane.com
Late-summer and Fall Fishing off Michigan's Mount Bohemia …
Source: www.outdoorhub.com
Scientific Anglers MPX line
Source: www.yellowstoneangler.com
Green Light The Bahamas | Fly Fishing
Source: www.ginkandgasoline.com
Invisible Waters | Fly Fishing | Gink and Gasoline
Source: www.ginkandgasoline.com
Home
Source: fishing.com