The idea of this trip came a few months earlier by Vicky and Javi. We were looking for some seven thousand meter mountain, which had some technical incentive and which moreover were not excessively difficult or cold. The Pamir area and an interesting place, seemed close, since it is cheaper and more accessible than the Himalayas, in addition to less busy. In this area there were several mountains of this type: Lenin, communism, Khan Tengri and Pobeda, and even, although already more away, Muztag-Ata.
The mountains of Tien Shan(Khan Tengri, Pobeda), has seven miles quite technical, but to find more to the North, its weather conditions are quite extreme and the possibilities of making top are lower in our opinion. The area of Lenin, has only this seven thousand, which is less technical, what not attracted us so much. The area of the Muztag-Ata, also seemed less interesting, technically speaking. The advantages of the area of communism, is that there were two seven thousands, both accessible from the same base camp, and were quite technical priori.
Weather conditions in the summer, seemed to also be pretty good most of the year, taking into account that we are talking about seven thousand meters. On the other hand, also were accessible from the same base camp a five, and a six thousand to acclimatise properly. The main drawback of this area is basically the price, which is increased by the need for access to the helicopter base camp, since the road that formerly came to it is very lost and there is practically no information (met some Russian guys who had done and took more than one week with many losses and uncertainty). Another existing disadvantage is that in Tajikistan this base camp monopolized by the Government by a single agency, therefore, there is no competition, base camp is a little more disorganized and in fact had quite bad reputation due to their bad hygienic conditions. It is partly real, although not in a too important level. Finally considering pros and cons, we decided to go to Tajikistan and to try his two thousand seven, peak communism (7495 m), Peak Korzhenevskaya (7105 m).
TRAVEL UP TO BASE CAMP. July 23-24
The journey began in car to Madrid, on July 22 in the evening, then plane to Istanbul and link to Dushambe(llegada el 23 de Julio), the capital of Tajikistan. Then we wore to Jirgital in some vans, where we got the helicopter which we left at base camp on July 24.
Regarding the logistics of food, all intermediary agencies offered two types of packs of travel: the full which included breakfast, lunch and dinner in the field base (as we have already said is the same for everyone, because in the end it is an agency tajika which manages so monopolized the field base), and the small one that did not include food. But pretty bad told us this food, and not us fiábamos from falling into the famous stomach problems at the first opportunity, which would leave us without energy for the phase of acclimatization. Therefore, our strategy was not to hire this food and buy it on our own in Dushanbe, with the inconvenience of having to pay the freight of the helicopter of the extra weight, but on the other hand you ahorrabas you enough money if you do not contratabas it in the base camp. At the end this did not serve anything, because already in the hotel of Dushanbe, in a stay of a few hours in which only have breakfast, both me and Javi, we were affected by the first stomach symptoms, which begin to let us alone undermined. Another difference to contract the full package is that they provide you accommodation at the base camp and you don't have to worry about carry extras, being more comfortable being a kind of bungalows where you can at least put foot shops.
After a journey of half an hour, the helicopter takes you from Jirgital, about 2000 meters of altitude, up to the base camp, at about 4300 meters altitude. As expected the devastating effects of this sudden rise they are not made to wait and nothing more get off the helicopter, with merely download the food and backpacks started to feel really bad due to altitude sickness.
We use the rest of the day in condition what will be our home for more than one month. The first night was really bad, increasingly serious stomach problems especially I, and continuous headaches, that just let you rest. Curiously, throughout the month we spent all the paracetamol that we took that it was much more effective than ibuprofen or aspirin.
In spite of this, on July 25 already started the acclimatization seriously, rising to a height of about 4800 metres towards the peak Chetirek. This day he provided us a nasty surprise as already down to base camp I unbalance me in an area of large stones and falling support hand into one of them, with the bad luck to be so sharp that it causes me a big gap of about 4 cm in the Palm of the hand, at the base camp the so-called doctor that existed has no more surgical instruments than a knife. This makes us doubt whether having the helicopter to heal the hand, what practically would destroy us the trip planning. Despite the few surgical media man gives us confidence because it seems that it is indeed medical and encourages us to continue with our plan after making a good disinfecting and bandaging. Obviously that wound was not healed throughout the trip, with the consequent extra effort on all sides to have, especially in the beginning, one-handed almost unused for many fundamental tasks. In spite of this we decided to not think about the issue and move forward.
With respect to the strategy of rise of acclimatization peaks as a aims (the two seven miles), the three agree that always go in Alpine style, i.e. always ascent to the Summit with everything you need in the backpack. It's a more risky strategy given that your acclimatization is to climb other peaks (in this case a five thousand and one six thousand) also in Alpine, to then directly attack the two seven-style thousands. Obviously we have several disadvantages: no we make sure the intermediate fields of the main peaks, and have to upload everything to the various fields of flip (much harder physically and technically), besides that if you experience bad weather we had no possibility to defer the rise to top since we have the days are numbered for four peaks. The advantage that attracted us was of course the possibility to perform four different expeditions and not have to continuously repeat the same way. We have to say that the majority of the people of the base camp not chose this strategy mainly because they wanted to make sure at all costs some seven thousand.
PEAK VOROBIEV (5691 m). On 26-27-28 July
The next day as we set off to our first goal of acclimatization. It's a route whose only interest is that the first part runs through the moraine of the glacier in common with the approach to the peak of communism. The rest of the ascent is quite ugly and uncomfortable by loose stones, almost no way to camp I, also located at 5300m, in terraces pretty uncomfortable and small. That night was very hard for Vicky and for me, because in addition to serious stomach problems, Vicky throws the whole dinner, altitude sickness caused us some headaches quite strong; Javi by now felt a little better. In fact, to get up and, despite being only 300 metres of altitude of the Summit, we could hardly move and doubted to climb those stunted 300 meters. Finally, after breakfast and encourage a little group, managed to climb to the top for a very painful way I just had snow in the last meters.
This first peak had brought us great effort due to multiple factors against it, mostly digestive problems and the phase of acclimatization aggressive due to the helicopter. The weather had however ported quite well so far, not very good but also very bad. We had two full days rest before starting the next peak
PEAK CHETIREK (6299 m). 31st July 1-2-3 August
We started the ascent encouraged because we already knew part of it on the first day of acclimation. This time the feelings are very different, much better, altitude sickness endures better and gastroenteritis problems are easing. The camp I (5000 m) is spectacular in the midst of the immense glacier Moskowina, a special place.
The second day is more intense because you have to overcome some steep slopes, sometimes icy until the field II (5900 m). It is a fairly uncomfortable with little room for shops, which makes us to be nearly two hours chopping ice, to try to somewhat level tent, given that because there were other two stores there. Despite being just 400 metres of unevenness of the Summit, it is interesting to spend a night here to force the acclimatization. Finally in mid-night and due to the discomfort of the positioning of the store, I go to sleep outside making a bivouac at nearly 6000 meters altitude.
The next morning we arrived at the Summit quite tired but with better feelings than hitherto.
We enjoyed the down to the glacier where we had installed the field I, and this site seemed so magical that instead of follow up to the field Base decided to stay one more night here. The story of this fall was that despite being the snow in good condition, you should never lower our guard on this changing, because when entering the last downhill before the glacier Snowfield, suddenly I found a very watery and fused on a frozen layer snow terrains, causing me to fall at least 50 metres before can stop me with the ice axe due mainly to the great weight of the backpack that we took.
The essential that is to bring all the right equipment to these mountains, given that of not carrying an ice axe in hand not me had failed to stop many more meters down into the glacier is evident… (and the record that we saw on this trip to many people that it only carried sticks and not to mention strings and other). Spectacular steps between giant cracks of this glacier of Moskowina.
In this peak feelings had been much better but still we couldn't find us all as well that we would want. The weather had been very good this time. We were resting at Base Camp another two days, as the next objective was already more than seven thousand meters of altitude.
PEAK KORZHENEVSKAYA (7105 m). Days 6-7-8-9-10 August
This time the sensations to the field I advanced (5100 m), were great, of the three. Acclimation was beginning to settle… Again a story about this most unpleasant time. A few meters before reaching the camp I, after rising fixed ropes by a glacier upright but very bare of snow, decided to move forward without taking the rope, because cracks were very exposed, as this area quite low and therefore with little snow. As well, the surprise was that my neck up to the waist in a crack that seemed incredible to be there down by the appearance of very gritty soil and without fresh snow, rather it was a dome of ice that had been given for my weight; the luck was that between the backpack and that my intuitive reaction was to open the legs to try to nail the crampons on the walls, in the end, the waist it wasn't and Javi helps me get out of the trap; What shows once again what little there is reliance on these sites, and always try to go roped in glaciers.
Until the II and III field, we get a little more tired, mostly because it was a pretty technical course, although on the other hand how difficult was it was by fixed ropes, which disappointed us enough, because we expected to have to use our material more independently. It is not for nothing, but technically not had been able to upload here or 1% of the people of the Base camp.
Field II (5700m) assemble in a place that apparently was not the typical, but we saw a few shops under the protection of a stable serac, and it seemed good place, although we had to dig another two hours in the snow.
The field III (6300m), without words, very comfortable and simply spectacular, with Communism Peak in the background.
On August 9, with a magnificent weather, began the attack on Summit. At the beginning I was elated, because we had fallen asleep and we were pretty well, but here again appeared altitude sickness with all its force and affect us very differently to the three. It must be said that this rise is very maintained, always by a sharp edge and steep slopes for 1000 meters of altitude. There is no error, but the track was very well marked.
I was the first to really feel me wrong just when we had half an hour of ascent. Couldn't simply do not give more than three steps without stopping me, so much so that I decided to give me the return; Finally I could stand as I could for one agonizing hour until my body reacted and started to feel increasingly better. Javi was opposite, started very well, but gradually more and more was accusing height and spent the last few meters really badly. Vicky was more stable, and not started well, but neither ended badly. At the end after 5horas and media to cover the 800 m of altitude meters of edge, reached all three to the Summit, our first seven thousand.
The unbeatable, had not been so meteo possibly would have not reached a peak, given that all went through phases of pretty demoralizing for altitude sickness. The lowered by the creepy edge, always very attentive with an ice axe.
We reach the third camp exhausted, in what for all three has been the toughest endurance experience to date in the mountain. When we entered the store we couldn't not take us clothing until it happened a long time. We stayed that night in camp III and the next day down direct to Base camp in a drop from 2000 meters of altitude.
Arriving at Base camp we had a dinner at the restaurant, because we thought that we would not already have problems with stomach being adapted to water and other. We are surprised by the fact that there is almost no one, and it was because almost all were trying to peak communism (taking into account that they had used almost all the time to install the various fields), because apparently a few days later the weather was going to get worse. Due to our strategy of Alpine-style, we had no choice but to rest for some days of this last effort and try to upload later. We still had enough days until the last turn of the helicopter flight on August 23. We were actually resting two days at Base camp, and just when we thought start the ascent to Base Camp advanced to the end of the great glacier Valter, began to snow with intensity, so we procrastinate the departure until the next day. In addition was the celebrates of Javi and also made a party, because almost everyone was going to be the next day at the helicopter.
This didn't understand it at all, because although had uploaded communism, all the way up to there after not comprendaimos as there were people who changed their tickets to leave before, without wanting to do another mountains around if unfilled you days…
Day ameneció snowing again, but this time we charge everything for one more day that tend to be used, since due to the bad weather we were going to find very snow-laden mountain, which we would probably delay. We would also be in Alpine style, because no longer too long had us to change strategy.
The guides of the Base Camp discouraged us up, because it seemed that the weather would not improve in a couple of days and with all those snowy footprint would be lost and possibly would have to open the entire route ourselves, that it increased the risk of avalanches; most of the people had already returned because of bad weather. The only advantage that gave us hope was that now if we felt really strong.
PEAK ISMAIL SOMONI, old communism (7495 m). Days 15-16-17-18-19 August
So, despite everything we set out to the Base Avanzado(4500m) field. It was all that night snowing and we decided to wait there until the next day so he corrected the snow and also to see how behaved the most dangerous area of the normal ascent to communism, which passes just below the barrier of more impressive than wouldn't ever seen Seracs. It is a place known for its danger and must be passed as soon as possible, but due to snowfall, we knew it would not be feasible to go very fast.
We finally decided to start to camp I (5100 m) day 16 August, very early for so try to minimize risks through the area under the seracs. As expected nothing of footprint and start our particular ordeal with this circumstance. Therefore not could advance quickly through the danger zone, however it seemed to us that there was one distance sufficient to the seracs as for that it was so risky this step. It is a glacier area with not much slope and very dangerous cracks that you would have covered even more. We therefore did all this stretch roped.
Then we arrived at the edge of rock prior to the camp I (5100 m), very maintained and quite technical. This encouraged a bit since it was the only area that we didn't open footprint. They lowered the two last groups remaining in the mountain; We were alone… After overcoming a few slopes mixed and frozen by fixed ropes again, we arrived at camp I, wonderful, then cleared a bit at the end of the day and let us see the KORZHENEVSKAYA in the background. Again bad weather that night, and it snowed and made enough wind, which we greatly damaged as it is would have covered the low footprint of four people we saw down had failed to. However while we had food and forces would continue forward, which in addition not seemed us snow for too unstable, despite the snow.
The ascent to the theoretical field II (6000m) started really hard, although the weather this time was perfect; We had to open a trail that rather was a 1 meter deep trench. Too hard, but now if we were able to battle it out, we felt strong despite progress very slow and with much effort. Over two hours of struggle it cost us to overcome a serac is impressive, given that we were in the snow up to the eyebrows, it was like swimming with affordable bikinis, and despite having a fixed rope.
Finally after a bout of 6 hours, we decided to assemble the camp II at about 5700m in a place which is quite below its normal location at 6000 m, but that seemed great, under the protection of a species of serac in the form of wave, which seemed very stable.
While we report from the Base camp that the weather will be good over the next few days, at this rate no we still have enough days to open the route with this amount of snow. Hopefully tomorrow we would reach the big dish, that is a very plain giant area located at 6000 meters altitude and should open footprint for more than 3.5 kilometers, then face the pre-Summit or peak Dushanbe, and get to the hill that separates it from the top end of communism.
We calculated the other day to cross the plate and another three days to reach the top in these conditions. And down would also be very slow with this amount of snow unprocessed (for at least another three days), given that the evenings to wind and we saw is covered the footprint that we had made the ascent.
Conclusion: much to our regret, because we were very well acclimated and with power, we don't have days before the return of the helicopter to complete the ascent and return to Base camp. It was a risk which we already assumed to follow an Alpine-style at all times. However we decided that the next day we reach to the plate with little weight. Once again, several hours swimming through the snow. From Base camp, they told us that they followed our movements. Due to slow progress and that as we approached the plate it was a strong and cold wind blowing, Vicky begins to feel very cold feet and about 6000m we decided to give us the tour. Once in "our" field 2 we decided to stay there and make the descent to the field base the next day.
On August 19 we begin the descent, and indicate at Base Camp if we could remove and save some sections of fixed ropes for the coming year. That same day we arrive at the Base camp, where we sing with great food, we believe that by having them removed the fixed ropes.
He has been unfortunate to do isn't last Summit, which also was the main goal of the trip, but the latter has been an authentic alpine experience of truth; alone in the mountains and opening the route again on our own. Therefore, give us satisfied our goal Recalling that mountain always sends. On August 22 we arrived back to the capital Dushanbe, where we relax already much with the issue of food. So much that we ended up again with gastroenteritis for several days after arriving in Spain…
Gallery
Ford Transit Central Asia Expedition – ep.3
Source: www.youtube.com
Solo Female Travel in Tajikistan
Source: adventuresoflilnicki.com
Fedchenko Glacier Expedition and Tajikistan Kirghis Rep …
Source: wwwoc.lowtem.hokudai.ac.jp
Paramount Journey: Discover Tajikistan Expedition to the …
Source: paramountjourney.com
The Wakhan Corridor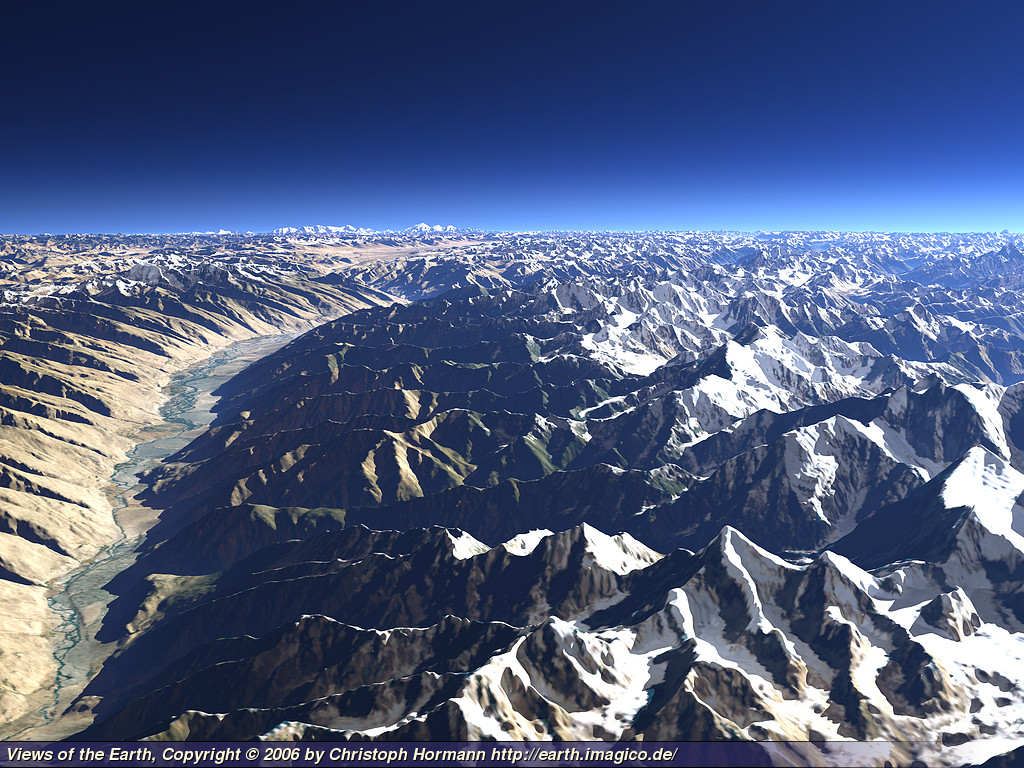 Source: wakhi.wordpress.com
Summer expedition through the Wakhan Corridor and into the …
Source: paleyphoto.photoshelter.com
Interview with Jan Bakker
Source: www.untamedborders.com
Ama Dablam Expedition
Source: greatadventuretreks.com
Peak Lenin expedition. Departed July 14
Source: www.adventurepeaks.com
Dolpo Jomsom Trek
Source: www.himalayancompanion.com
Upper Dolpo Trek and Dolpo Region Trek, Dolpo Region …
Source: www.himalayancompanion.com
FAQ
Source: nomadtours.co.za
Winter expedition through the Wakhan Corridor and into the …
Source: paleyphoto.photoshelter.com
Colnago Clx Ultegra 2017
Source: fr.ciclimattio.com
Transports via the Poti port in Georgia
Source: simplextrans.com
CPEC is now connected with Central Asia by road network …
Source: www.obortunity.org
Two Men Hiking Royalty-Free Stock Photography …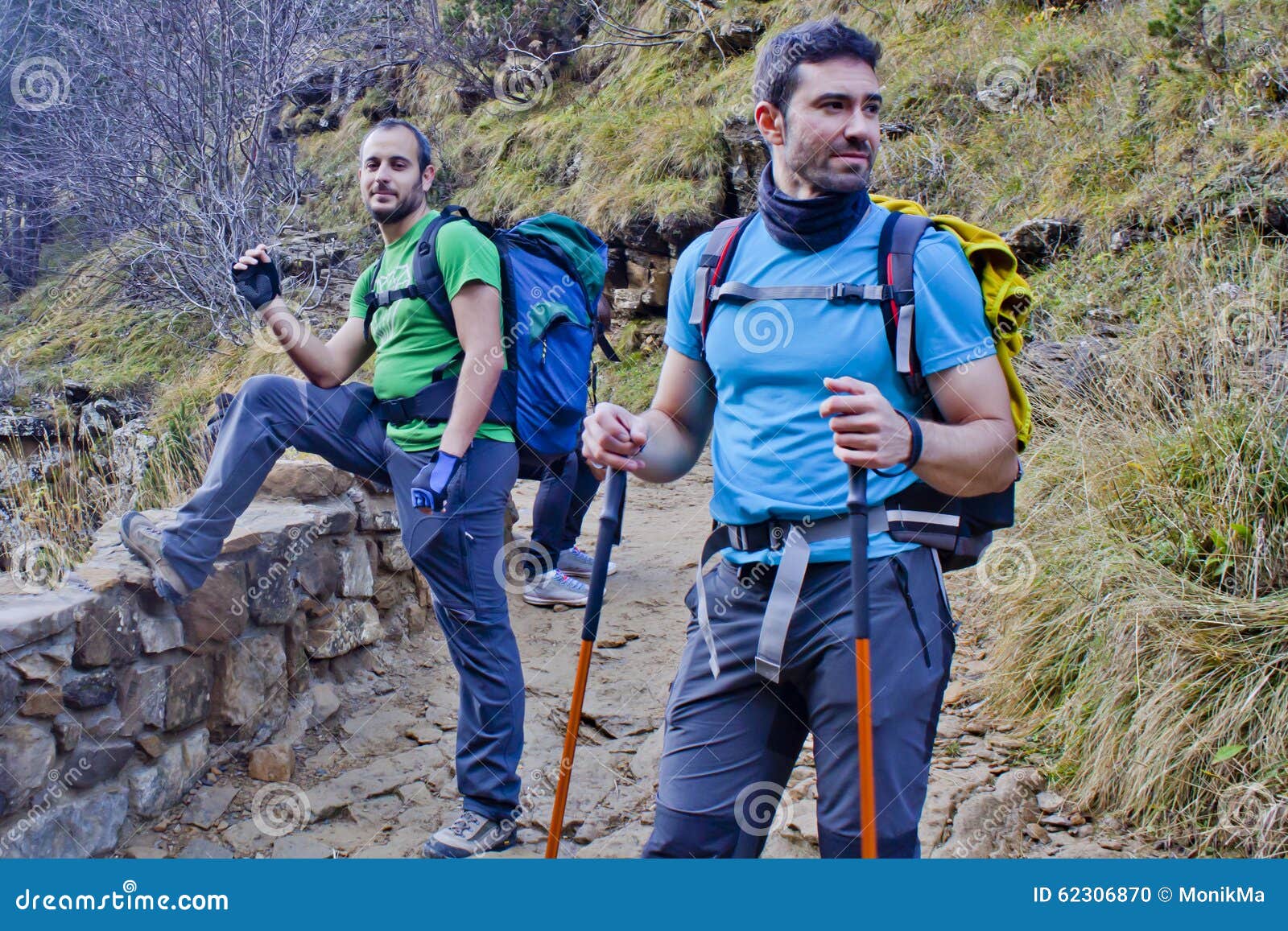 Source: cartoondealer.com
Arktis & Antarktis Reisen & Touren
Source: www.intrepidtravel.de
Fedchenko Glacier Expedition and Tajikistan Kirghis Rep …
Source: wwwoc.lowtem.hokudai.ac.jp
Fedchenko Glacier Expedition and Tajikistan Kirghis Rep …
Source: www.lowtem.hokudai.ac.jp