Mid-term cycling and bodybuilding workouts and seeking individualized professional accompaniment are the best choices to divide into the two sports
Cyclists ' training have some peculiarities, compared to other modalities. For dealing with a sport that demands a lot of the body, the athlete should perform a good physical preparation to improve his performance, whether he is amateur or professional. In cycling, big muscles are not guaranteeing good performance, which highlights the practitioner is their ability to force.
The physical workouts of cyclists should prioritize strength and power with clear flasks, few repetitions and long interval, thus making a neural adaptation, which according to the physical trainer Gambo Kaupe means that the brain learns to send stimulus to muscles, making training more efficient. "With this kind of training, the person manages to develop their fibers faster, enabling them at the time the cyclist produces Supramáxima strength, as in attacks to escape the platoon. Strength training can also improve the economy of movement, when the body spends less energy to produce the same strength, "explains.
The specialist also says that the ideal for cyclists is to train at most three times a week because when added to cycling workouts, the body can undergo an overtraining. "Strengthening needs to be efficient and not adding unnecessary workout volume. A good output is to develop strength in the off-season period and then just keep it for the rest of the season, "suggests Gambo.
To follow these tips from the specialist is of utmost importance not to venture and assemble workouts without specialized accompaniment. In addition to not obtaining the desired outcome in performances, the athlete may suffer injuries that can keep him away from cycling. Ronaldo Serpa, amateur athlete from cross awareness Triathlon, sought professional accompaniment to help him in physical preparation allied with bicycle workouts, racing and swimming. "I trained alone in the academy, parallel with my awareness triathlon workouts, but only had true evolution in competitions when I triggered a physical education professional and changed my food, which is another important pillar," Serpa comments.
The amateur athlete is already in the world of awareness triathlon two years ago and started in the modality in an unusual way: an infection. "I always enjoyed running on mountain trails, but I ended up with an infection in my legs and stayed a few days interned. As a replacement of activity to recover, I started swimming and cycling and I gained taste for it. Today I practice mountain bike, track racing and swim, I feel great, "says the triathlete.
Advisers focus on outcome
Anyone who wishes to start practicing bike or other modalities has several choices of professionals who may indicate the best type of training. Some of them act in sporting advisory, that enable the attainment of healthy goals, with fully private training plans and respecting personal characteristics as a medical and sporting history, available time to devote to activities, type of work that exercises, psychological profile, type of proof that will accomplish, among others.
"All training aims at some kind of improvement, whether within the scope of performance or quality of life, and only skilled professionals to cope with these demands are able to effectively offer a quality service," says Matthew Manzini, coach of Mountain Bike and cycling of the company metacycling. The company currently owns 35 athletes who are competing for some kind of competition. According to Matthew, to improve the performance effects, the appropriate is to seek an advisory between 12 and 16 weeks before the test.
The trainer also comments that when accompanying athletes, even small changes in the body or income make a difference, as an athlete differs greatly from each other. "The big difference is that those who start training at a very low level of performance, have bigger improvements in shorter time, and who already has higher sporting performance needs more time to have little improvement in income. This fact is already expected and has the name ' training ', which is when the possibility of improvement in performance is inversely proportional to the performance presented by the athlete, explains the teacher.
The advisory also recommends that all athletes join accompaniment physiotherapeutic and nutritional with the workouts to achieve better results. Moreover, it is important to understand that each body reacts in a way and cannot be hasty in this process. "It's always good to respect the boundaries of the body and listen to what he's saying, it prevents injuries and wear. I also practise Pilates and it helps me to have more strength and flexibility to be prepared for heavier workouts. Working the body preventatively is always the best option, "ends the triathlete Ronaldo Serpa.
All these trends and sports tips and bicycle market can be found in the Brasil cycle Fair, which happens between the 22nd and 24th of September at the São Paulo Expo. Register for the event and have access to exclusive and relevant content for the sector.
Our site
Did you enjoy this post?
Want to receive more content on bicycle and cycling at your home? Then click here to know our subscription offers.
Gallery
Strength Training for Cycling: Workout 1
Source: www.youtube.com
Maintaining Strength Gains During the Cycling Season …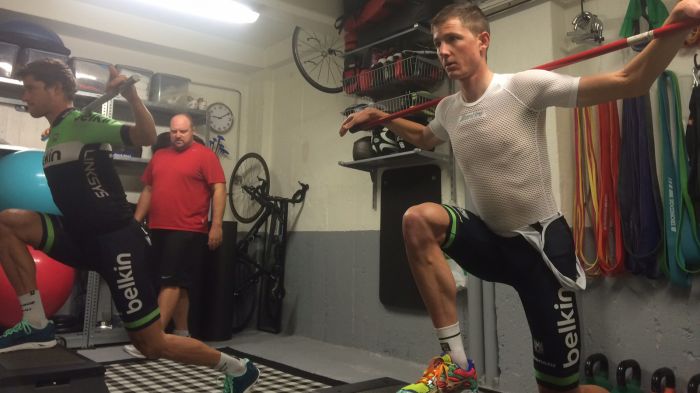 Source: tailwind-coaching.com
Weight Training for Cycling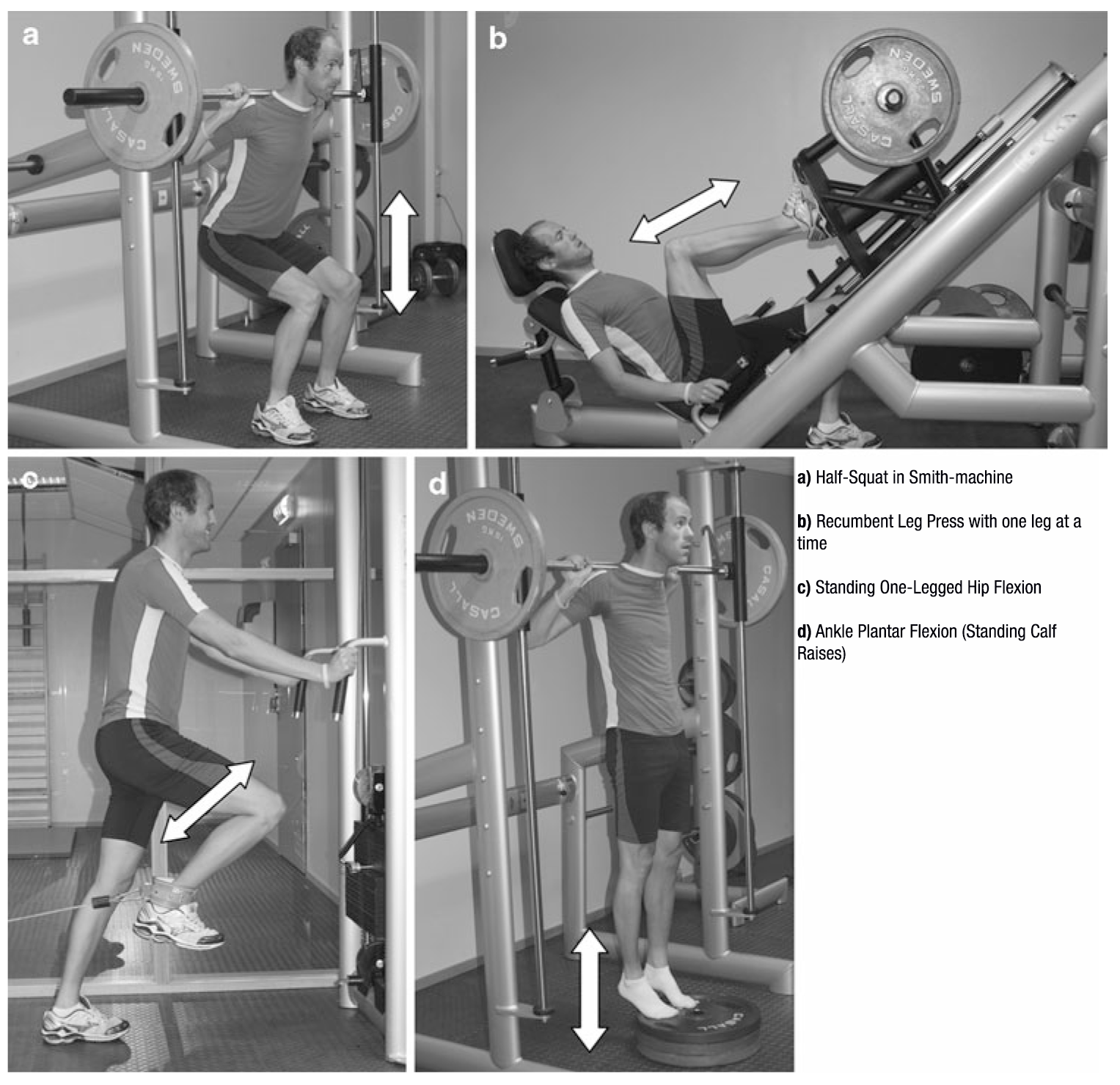 Source: www.mrsupplement.com.au
Watch on-bike footage of Jasper De Buyst in the derny race …
Source: www.cyclingweekly.co.uk
TRX Training: indoor core workouts and moves to practise …
Source: www.cyclingweekly.co.uk
A study on isokinetic cycling versus weight training
Source: thefixedgear.wordpress.com
Complete guide to winter road cycling
Source: www.bikeradar.com
Hamstring Training for Cyclists
Source: www.breakingmuscle.com
Off-Season Strength Training for Cyclists: A Well-Planned …
Source: breakingmuscle.com
3 Off-Bike Exercises All Cyclists Should Do
Source: blog.mapmyrun.com
Off-Season Strength Training for Cyclists: Building a …
Source: breakingmuscle.com
ANCHEER new Cycling Bike indoor LCD Monitor Bike …
Source: www.aliexpress.com
Build your cycling strength with big gear efforts …
Source: www.cyclingweekly.co.uk
Strength training mistakes by cyclists
Source: triathlonworld.com
Fitleader FS1 Exercise Bike Fitness Indoor Workout Upright …
Source: fitness-super-market.com
Best Cycling Workouts for Improved Strength and Endurance …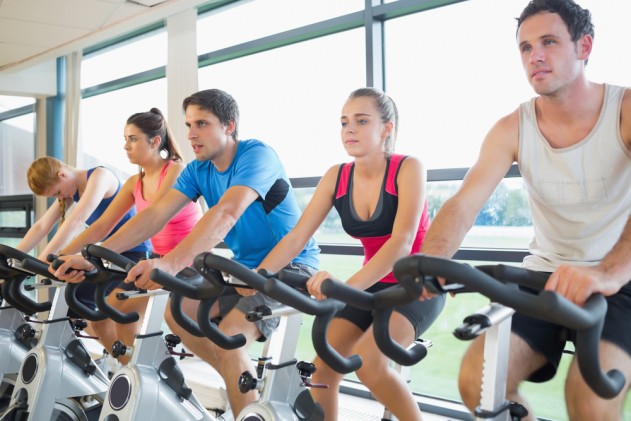 Source: www.thefitness.us
3 Winter Workouts for Building Muscular Strength …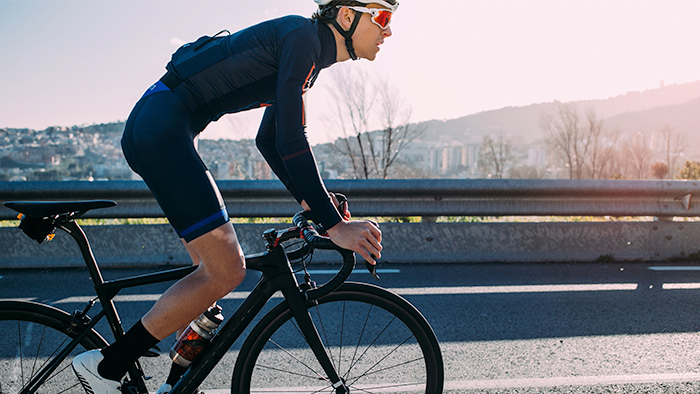 Source: www.trainingpeaks.com
Off-Season Strength Training for Cyclists: A Well-Planned …
Source: breakingmuscle.com
56 best RealRyder® Studios images on Pinterest
Source: www.pinterest.com
Strength Training and Sports Nutrition for Cycling
Source: jet.com